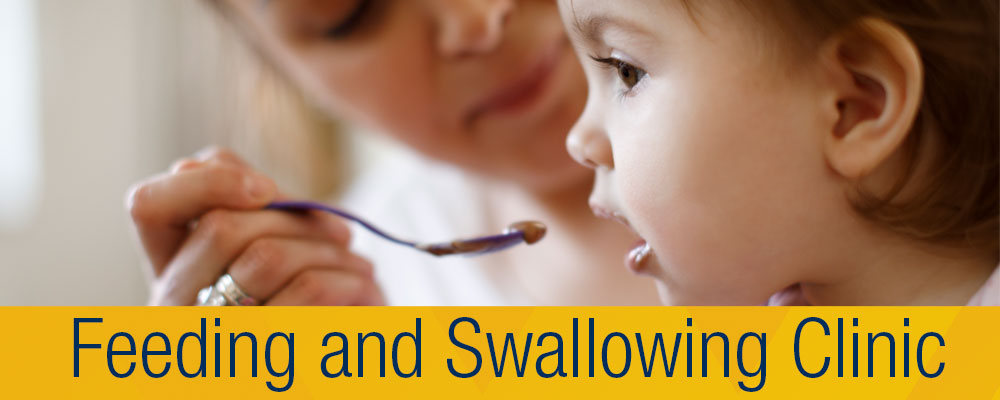 For Students
Prospective Students,
Thank you for your interest in Feeding Clinic. We hold Feeding and Swallowing Clinic here at the CED on most Thursdays. The WVU CED is located right off the Mileground, below the Morgantown Airport at 959 Hartman Run Road. Clinic is held on the first floor beginning in room 104. Our multidisciplinary team provides comprehensive assessments for pediatric patients with a wide array of feeding difficulties. Here at the CED our feeding team consists of licensed professionals from multiple disciplines including speech pathology, nutrition, social work, developmental psychology, and occupational therapy. Every clinic appointment is unique and designed to specifically meet the individual needs of each child we serve.
We welcome students to observe clinic. In fact, we most often have multiple students involved in clinic each week. Students here at Feeding Clinic represent a variety of majors including speech pathology, social work, nutrition, occupational therapy, physical therapy, medicine, pharmacy, education, counseling, nursing, psychology, and early intervention. Feeding Clinic also supports CED LEND trainees. LEND trainees are graduate students who have been selected to participate in the national Leadership Education in Neurodevelopment and Related Disabilities program. LEND trainees work closely with clinic mentors to develop and hone their interdisciplinary clinical competence. For more information on the LEND program at the CED, visit http://lend.cedwvu.org/.
Before observing any clinic here at the CED, you will need to complete required paperwork including a confidentiality agreement, HIPAA at the CED, and Children on Campus training. Please inform me at least 24 hours prior to your first observation here at Feeding Clinic so I can prepare the forms you will need to complete. In addition, you will need to arrive at least 30 minutes before our scheduled start time to complete this one-time paperwork. Or, you can schedule a separate time to come in to complete your paperwork. Additionally, our center does have a dress code policy. If you decide to pursue the accruement of observation hours here at the CED, please review our dress code policy before attending any clinics. For more information on required student paperwork, please contact our CED training specialist Courtney Lanham at celanham@hsc.wvu.edu.
Clinic typically lasts between two and three hours. Students often ask if they can attend partial clinics. Because our observation room is separate from our clinic space, you are able to come and go between clinic start and stop times with prior approval from clinic mentors. Observation credit will be awarded for face-to-face time spent observing clinic. We also utilize telehealth as a service delivery option at Feeding Clinic. For some students, online clinic observation may be the best option. Upon request, we can discuss the option of telehealth participation with your specific mentor, professor, or clinical supervisor.
Because clinic start times can vary, we send out weekly clinic updates providing information on our upcoming clinic schedule. We also inform students of last minute cancellations or time changes via email. If you would like to be added to our mailing list, please email me at ccorbett@hsc.wvu.edu. Then when you have completed your required hours, please send me an additional email requesting to be removed from our Feeding Clinic mailing list. Feel free to contact me with any questions or concerns.
Thank you!
Cassaundra Corbett Miller, MS, CCC/SLP
Feeding & Swallowing Clinician
LEND Mentor